Why a Foundation?
Following Marcus Borg's death on January 21, 2015, there was an outpouring of appreciation and an expression of immeasurable loss from people across the country and around the world who had read Marcus' work, experienced him in the classroom or attended lecture presentations.
There was also a ground swell of interest and sense of urgency to continue to explore and articulate a meaningful and faithful Christianity for the 21st Century that would build upon the insights and understanding Marcus provided.
In response The Marcus J. Borg Foundation, Inc., was established as a 501(c) 3, non-profit charitable organization, a resource for continuing the conversation about Christianity for the 21st Century.
What are the Values of the Foundation?
The work of Marcus J. Borg provides the foundation to explore and articulate a meaningful and faithful Christianity for the 21st century. The values Marcus brought to his work we want to bring to ours:
Intellectual integrity and scholarship
Elegance and clarity of thought
Graciousness and humility
Compassion and understanding
Awe, wonder and gratitude for the privilege of our experience of life
The art of asking the open-ended question
Inquiry and conversation that engages both head and heart
Theological education that is accessible and transformative
What are the Foundation's Initial Goals?
Establish the Marcus J. Borg Foundation website as the official repository for the work of Marcus J. Borg.
Develop and provide study guides for Marcus's books and additional educational resources for individuals, groups, and churches.
Use the Foundation website and Facebook page as a resource and destination for networking and intergenerational conversation.
Plan an annual event of education and conversation to address issues related to Christianity for the 21st Century.
Marcus J. Borg (3.11.1942 – 1.21.2015)
A Pioneering Voice for Progressive Christianity
Marcus was an American New Testament scholar, theologian and author.[1] He was among the most widely known and influential voices in progressive Christianity and internationally known in both academic and church circles. The New York Times described him as "a leading figure in his generation of Jesus scholars." Marcus brought clarity and insight to an understanding of Jesus and Christianity that was accessible and transformative.
Marcus was on the faculty at Oregon State University from 1979 until his retirement in 2007 as the Hundere Endowed Chair of Religion and Culture. In 2009 he was made Canon Theologian at Trinity Episcopal Cathedral in Portland.
A Best Selling Author
Marcus authored twenty-one books which have sold over a million copies. Many are about Jesus.  Some are about God, the Bible, the New Testament, the heart of Christianity, and reclaiming Christian language. His work often focused on what it meant to be a Christian – especially an American Christian in a time of deeply divided American Christianity. He also authored a novel whose characters wrestled with these issues. His books have been translated into fourteen languages.  Marcus appeared on NBC's The Today Show and Dateline, ABC's World News, and NPR's Fresh Air.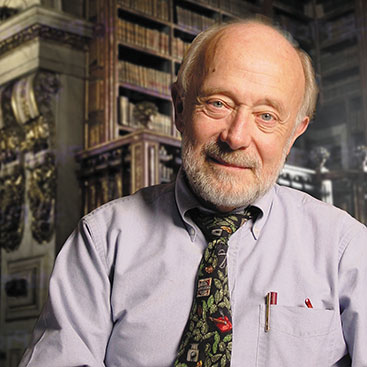 Our Founding Board 2015-2017